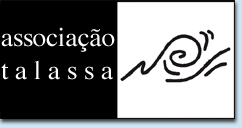 Since 1996, Espaço Talassa has reserved 2% of its profits for in-service training for its team, as well as for a variety of different projects connected with education and research. This non-profit organization is being created partly in response to increasingly important needs in the Azores Archipelago, and partly to clarify relations between the commercial sector and the different projects which have been proposed. The Foundation's purpose is to respond to 3 main objectives: protection of the environment, education and research. To pursue these objectives, the organization is able to accept private donations, patronage, sponsorships and grants, and it redistributes these funds amongst local projects which have been approved by its directorate. The organization's first patron is naturally Espaço Talassa which donates a percentage of its profits.
Education
Our specialized library, book publishing, CD, videos, etc. is now available.
Educational briefing before any sea journey
Programs for school groups as part of educational projects with primary and secondary schools.
Drawing and picture contests.
Research
Projects