Espaço Talassa is recruiting :
Our Sea Team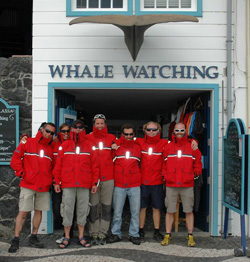 About recruitment
Non Pico residents will be provided with accommodation.
Successful candidates must be fluent in English.
Fluency in other languages, such as Portuguese, German or French is preferable. Priority will be given to Azorean candidates.
Employment in the Azores is governed by the Portuguese labour law, which also applies to foreign employees. Salaries are fixed according to the official Portuguese minimum wage, approximately € 610/month (as per 01/01/2018), and in function to each candidate's experience.